High-pressure sales brokers
Delaware Statutory Trust "DST", Healthcare Realty Solutions and Your 1031 Exchange
In 2004, the Internal Revenue Service provided guidelines for the use of a Delaware Statutory Trust (DST) as a vehicle for effectuating the 1031 exchange transaction. The IRS guidelines emphasized the use of the Delaware Statutory Trust for ownership of single tenant net leased properties. Today, those same guidelines have remained unchanged. Although, the DST is set up in the state of Delaware for business purposes when effectuating a 1031 exchange transaction the real estate owned by the DST can be located anywhere in the United States.
Healthcare Realty Solutions' use of the Delaware Statutory Trust (DST) ownership structure for real estate investing allows the individual investor to own a beneficial shared interest in large, institutional quality, professionally managed commercial properties along with other beneficial owners, not as limited partners, but as individual owners of the DST. Within each Healthcare Realty Solutions' DST, every owner receives their pro-rata share of the cash flow income, tax benefits, and appreciation, if any, on every property investment. Our DST investments provide the accredited investor with the potential for full participation in the properties' appreciation while annually the investor shares pro-rata in depreciation (tax shelter). Our DST minimum investment amount is $100,000, thereby allowing investors the benefit of diversification into multiple properties.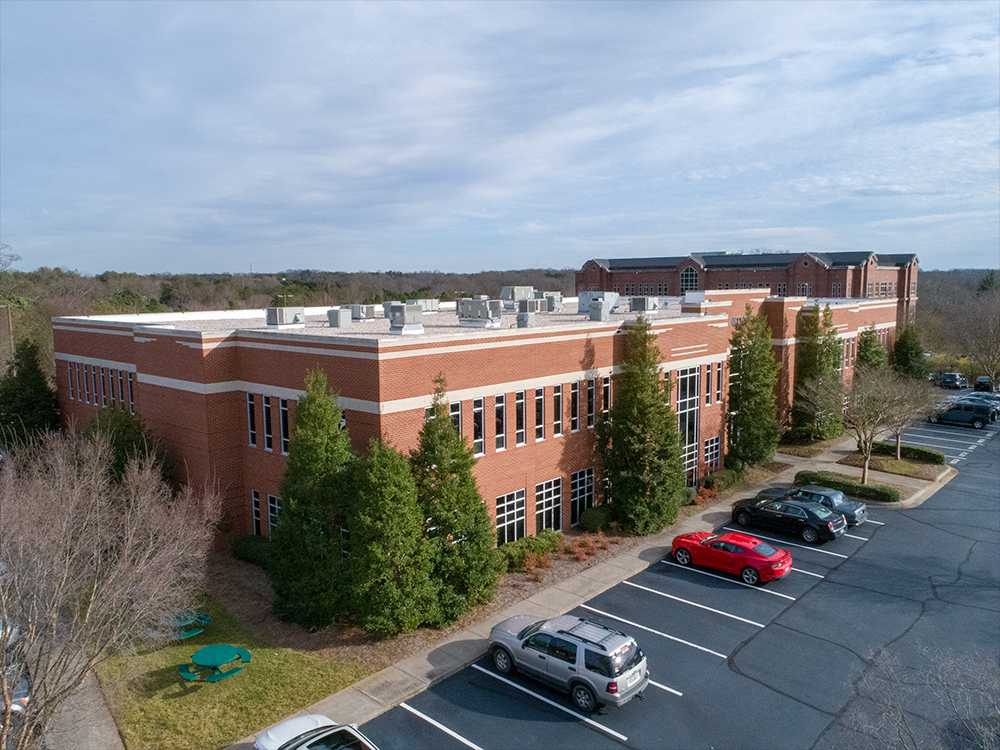 There are any number of DST investment opportunities offered as replacement property investments for accredited investors seeking the use of a 1031 tax deferred exchange transaction or as a direct cash investment for those accredited investors looking to diversify their investment portfolio.
Healthcare Realty Solutions DST investments essentially offer the same benefits and risks that an investor would receive as a single large-scale investment property owner, but without the management responsibility. Each DST property is managed by professional third-party real estate asset managers and property managers.
There are two primary considerations with Healthcare Realty Solutions DST structure:
Our low loads or fees relative to larger national DST sponsors who incorporate their own internal property managers are significantly lower. Our DST investments do not incur redundant costs or costs that burden the underlying real estate assets. Costs that price the underlying assets out of the marketplace at the time the asset is owned by the DST. An item to consider when investing. One that is not often discussed within the industry.
A second consideration carries with it the potential for conflict of interest. The potential conflict occurs when the DST investment is managed internally by the sponsor or one of the sponsors' affiliates. Many DST sponsors have large internal property and asset management groups within their organization that rely on the underlying DST real estate assets for the own ongoing fees and in many cases the groups very existence. And there are times when these sponsor's internal management considerations can conflict with those decisions best suited for the underlying real estate asset. It's at times like this that investor opportunities are made or missed so these potential internal concerns need to addressed when considering a DST investment.
DSTs have opened the doors to institutional property investing for individual investors. It used to be only large institutional investors such as life insurance companies, pension funds, real estate investment trusts, college endowments and foundations were able to invest in these properties. Now, as a viable 1031 exchange replacement property option through Healthcare Realty Solutions DSTs, individual investors have the ability to invest in a diversified selection of institutional quality, in-demand, healthcare real estate properties that otherwise could not be purchased individually.
You'll notice how we're different from the first call.
No dealing with high-pressure sales brokers who have no stake or interest in your investment outcome. With us, you work directly with a partner.
Please note our minimum investment is $100,000.