High-pressure sales brokers
Siemens Energy Management at Peachtree Corners
Research and Development Center
Peachtree Corners, GA
74,800 square feet
8.00% Cash-on-Cash Return
5 Year Hold Period
Available
✓

DST Investment Property

✓

1031 Exchange Eligible

✓

S&P A+ Tenant Credit Rating

✓

$100,000 Minimum Investment

High-pressure sales brokers
Project Overview
Siemens -Energy Management Division is one of the leading global suppliers of products, systems, solutions, and services for the reliable transmission and distribution of electrical power. As a trusted partner for the development and extension of efficient power infrastructure, this Division offers utilities and industry the portfolio they need. This includes facilities and systems for the low-voltage and distribution power grid level, smart grids, and high voltage transmission systems. Represented in more than 90 countries, this Division has about 52,000 employees and roughly 100 production sites worldwide. The 3617 Parkway Lane facility houses engineering and product development for many advanced low voltage technologies across the Energy Management portfolio. Having operated locally for over 22 years 3617 Parkway Lane is one of 7 key Siemens locations in Metro Atlanta.
Financially Stable Tenant
Siemens is a global innovator focusing on digitalization and automation for the process and manufacturing industries and is a leader in power generation and distribution, intelligent infrastructure, and distributed energy systems. For more than 100 years, the company has developed technologies that support multiple American industries including manufacturing, energy, healthcare, and infrastructure. Recognized as #66 on the Fortune Global 500 during fiscal 2019 Siemens had revenues of over $87 billion, employed more than 385,000 and today maintains its long-term credit rating of S&P A+.
Recession Resistant
Siemens Energy Management Division provides critical and essential products along with technologies to the leading energy providers, utilities, and industries throughout the United States. Notable customers in Metro Atlanta include Hartsfield-Jackson Atlanta International Airport, Georgia Department of Transportation, Georgia Aquarium, Emory University, Georgia Tech University, Southern Company, Georgia Power, Shaw Industries among others.
Brand New Build-to-Suit Facility
3617 Parkway Lane is a brand-new build-to-suit location for Siemens just completed in June 2020. Upfitted by Siemens with over $3.5 million of its own infrastructure and technologies. This state-of-the-art research and development facility is a relocation and expansion from its previous location less than 2 miles away which has housed this division for over 22 years.
Let's start with a conversation. Call anytime.
Brochure & Pro forma
For a more detailed look at the Siemens Energy Management at Peachtree Corners property, request a brochure & pro forma via email.
I'm here to help you evaluate Siemens Energy Management at Peachtree Corners and can directly answer your questions. Feel free to call me anytime to discuss anything from project details, qualified intermediaries to the nature of the Delaware Statutory Trusts.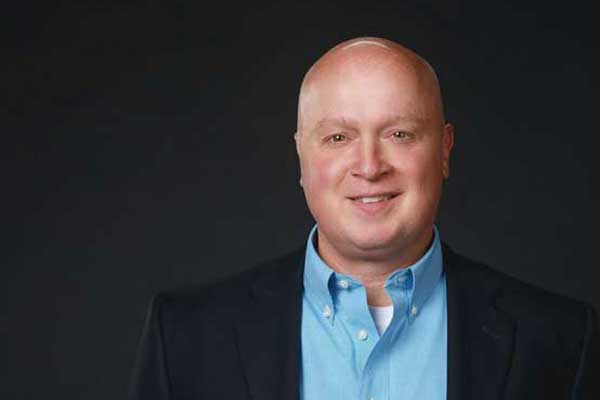 Larry Lanzrath,
Principal
Minimum investment $100,000. Must be an accredited investor.